I created a 3D printable iPhone 5/6 holder that is a drop in add on for the 05-07 Ford Escape.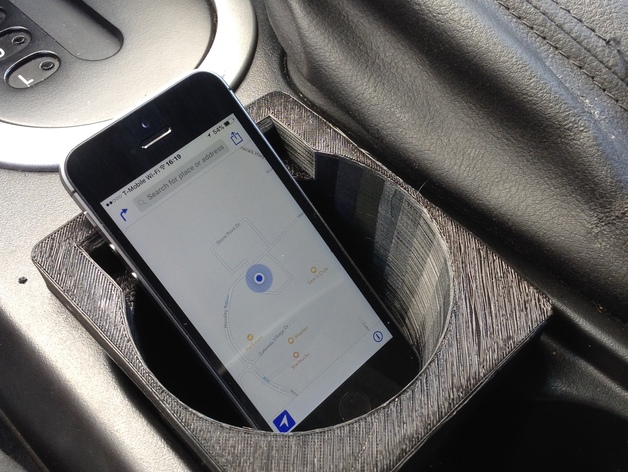 This drop in insert for the 05-07 Ford Escape holds your phone at a comfortable viewing angle in the front forward cup holder. The insert fits right into the cup holder.
Printing instructions and more pictures are on Thingiverse. You can download the STL files here.