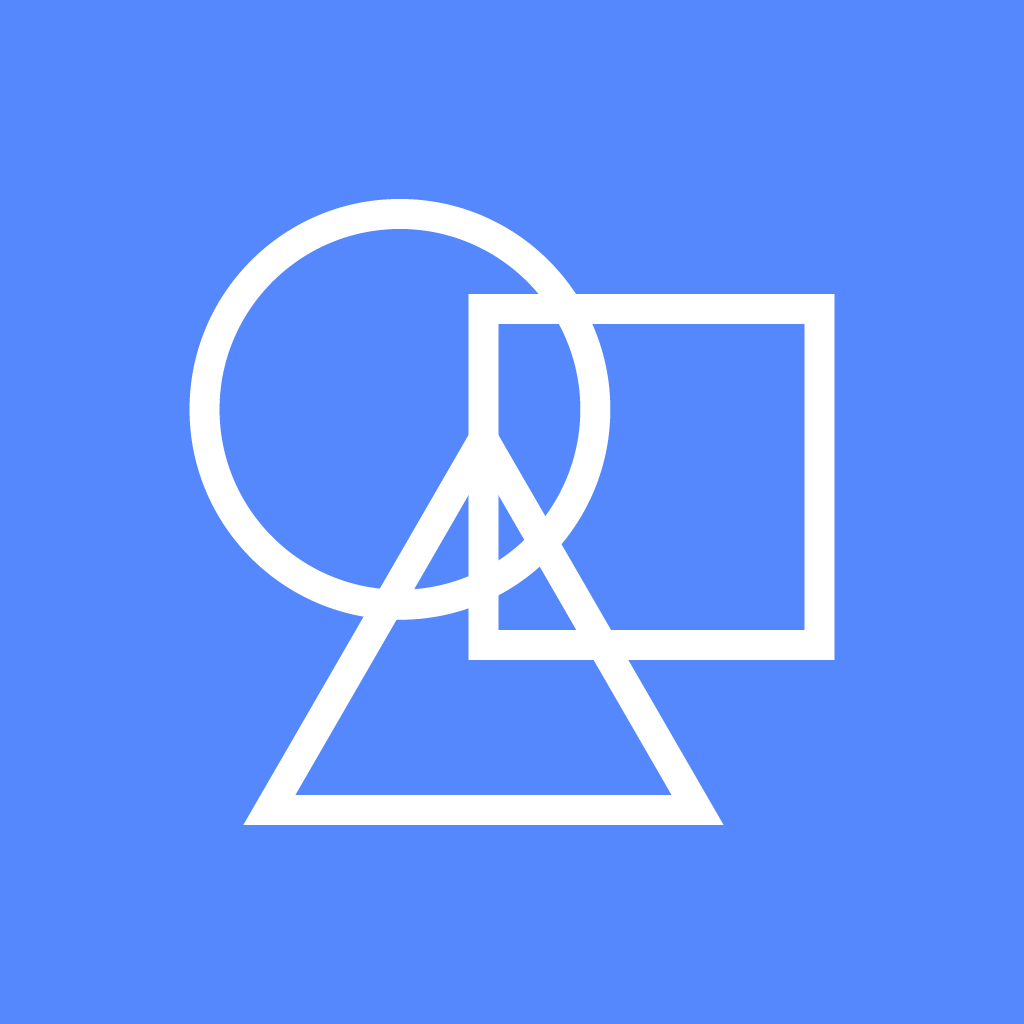 It's here.
Reviewing geometry on the go has never been easier with Geometry Stash 2.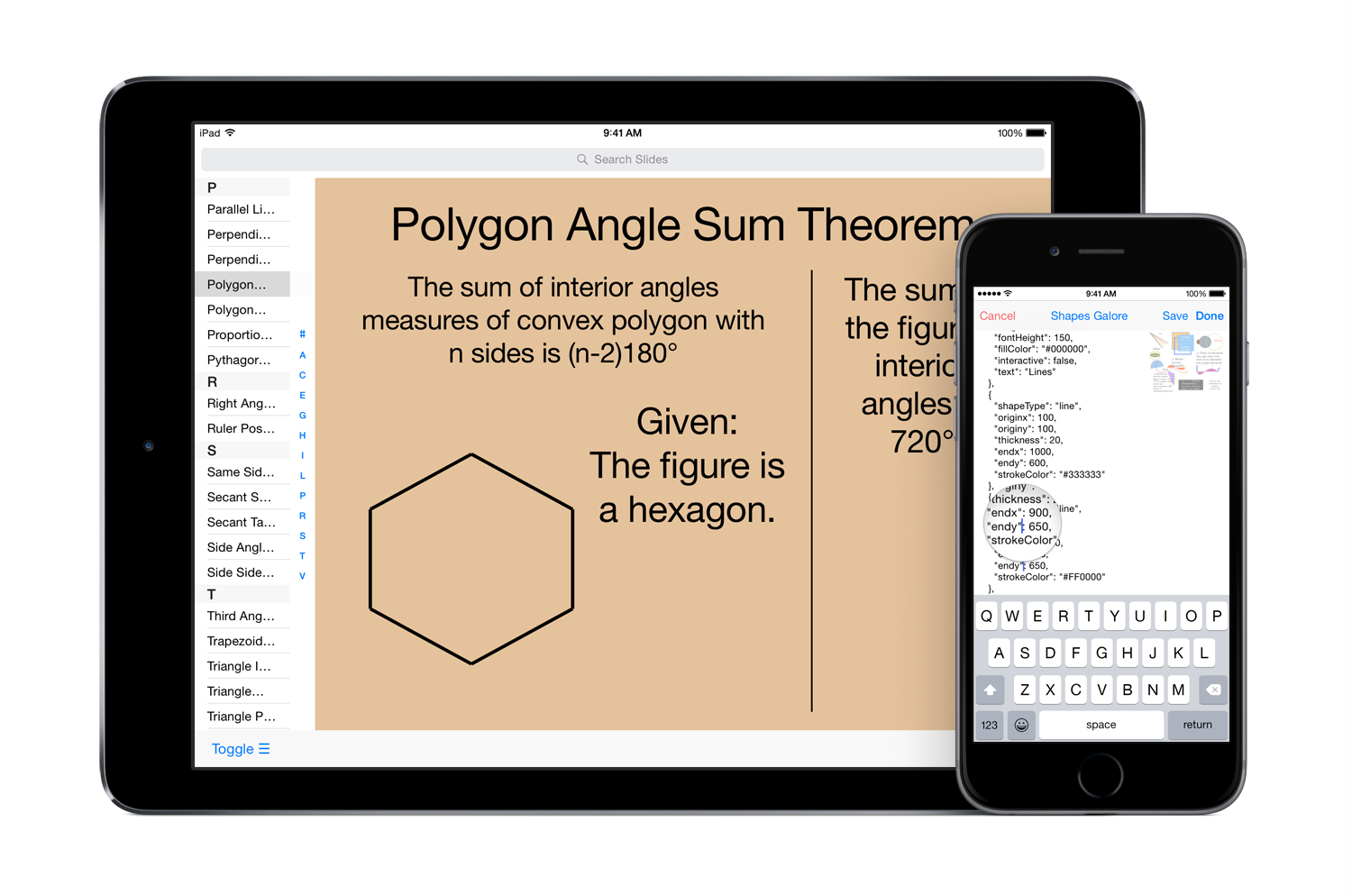 Refresh your knowledge of the most commonly used theorems, postulates, and corollaries. Just swipe a term to view its diagram and description!
Make your own slides using a built in editor. Share slides in a snap using Airdrop, iCloud, Message, Mail, and more! Your creations will be rendered as vector graphics that retain their crisp and sharp edges no matter what device others and you use!
• Custom slide creation: Write your own slides through drawing commands in JSON, a lightweight data-interchange format. Edit on your device, computer, anywhere.
• iCloud Drive: Access created slides on all your devices. Write on the computer and view on the go.
• Portability: Export slides as JSON, Image file, or Text.
• Guided Access: Limit editing slide functionality to keep learners on track.
• Bulk Import: Distribute multiple custom slides using a single bulk import file. Ideal for educators and administrators!
• Documentation and help available at GeometryStash.com.